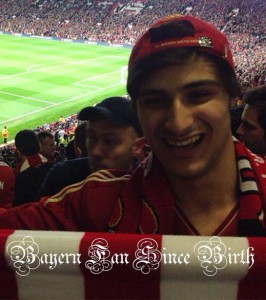 Why and since when have you supported Bayern Munich?
I guess I supported Bayern since birth as did my father and grandfather and forefathers. Its a passed on love for Bayern Munich.
Why did you sign up to join the Red Dragons London?
I tagged along a trip to Manchester with the Red Dragons last year and I really felt the camaraderie – being part of something bigger.
What do you particularly like about the Red Dragons?
Red Dragons has a family feel – and each member loves the same thing, Bayern.