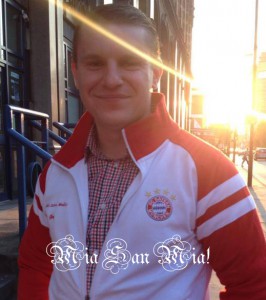 Why and since when have you supported Bayern Munich?
Everything started when watching the memorable Champions League final in 199T and I was wearing my beloved Trikot 19 of Jancker. I really gave huge credit for Die Roten, even they still lost the game. After victory in 2001 I had no doubts who is strongest football heart. Nothing has changed my feelings so far!
Why did you sign up to join the Red Dragons London?
I have signed up for Red Dragons because it became obvious very quickly it will take me closer to FCB and into the fans' world.
What do you particularly like about the Red Dragons?
It is a shared idea of creating Bayern community in London for fans. MIA SAN MIA!