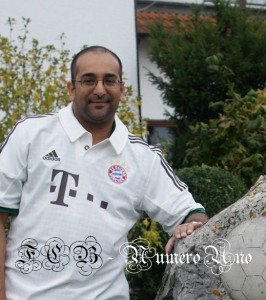 Why and since when have you supported Bayern Munich?
I was attracted to German football from the start, and in 1981 just before my ninth birthday it was a choice between FC Bayern and HSV. When FCB played Liverpool in that year's European Cup semi-final, my mind was made up. Since that day, my heart would always beat for Bayern!
Why did you sign up to join the Red Dragons London?
After spending thirty-three years watching FC Bayern and having to both celebrate and suffer on my own, when I found the Red Dragons I couldn't wait to sign up!
What do you particularly like about the Red Dragons?
The camaraderie, the family atmosphere among the members and the one thing we all have in common: FC Bayern München!