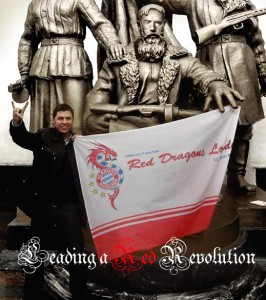 Why and since when have you supported Bayern Munich?
I was six years old and just got to school. All in my class were supporting either Lüdenscheid or Bayern. But with the likes of Auge or Matthaeus the decision was fast being made.
Why did you sign up to join the Red Dragons London?
Founding the fan club seemed a logical consequence having noted so many supporters in the BB watching the match either alone or in small groups.
What do you particularly like about the Red Dragons?
It is the tremendous people who make this club worth the extra effort.